Block downloads
This is a function to prevent unauthorized sharing by blocking the download of videos.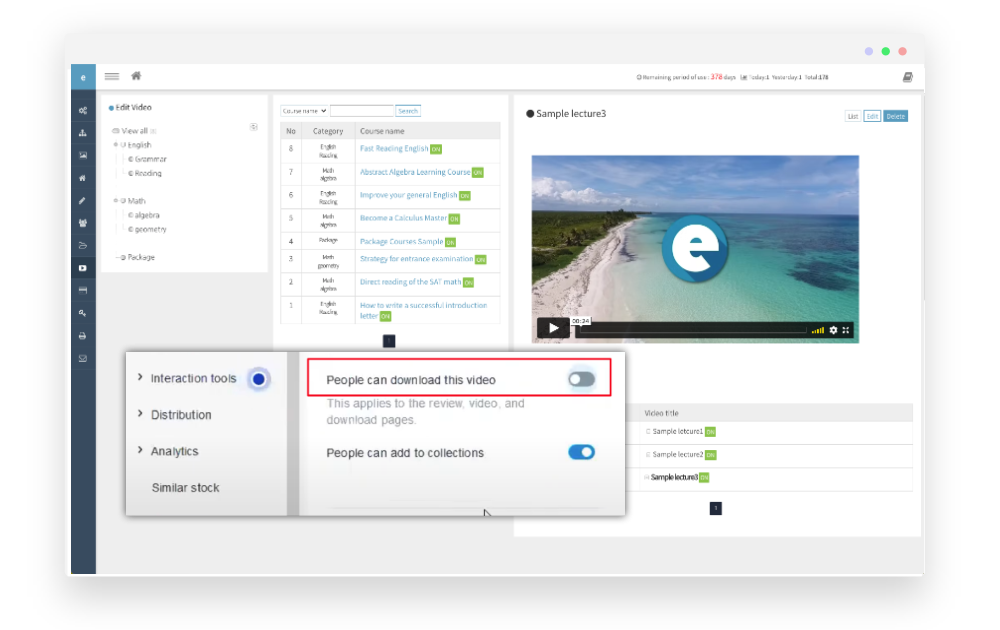 Block duplicate logins
This is a feature that blocks logins from multiple devices with the same ID.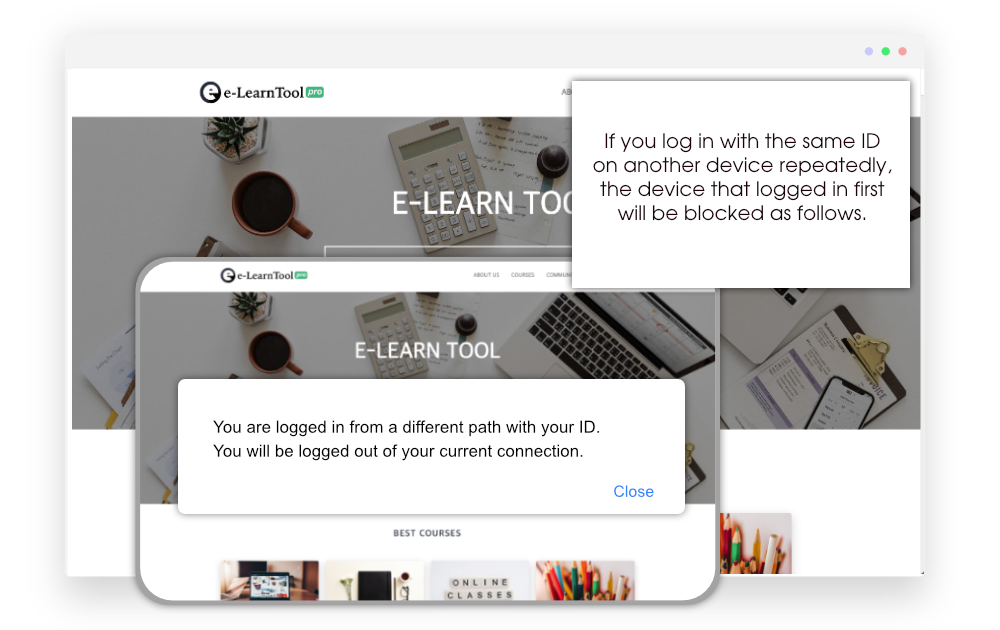 Video output limit
Even if you know the video link, you can only watch the video on the website.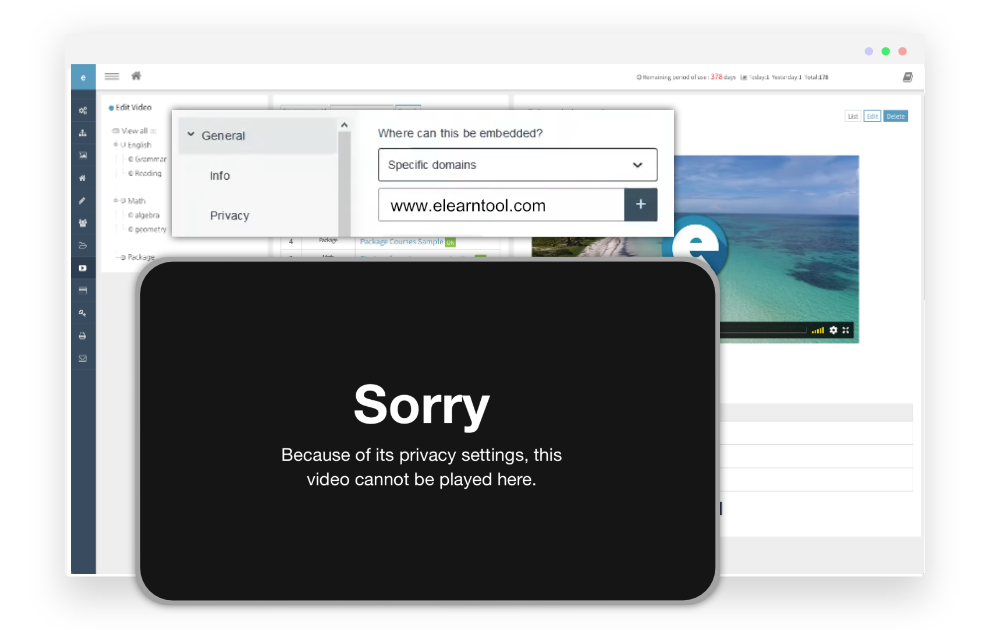 Time limit
This is a function that prevents ID sharing by limiting the total time that can be watched videos.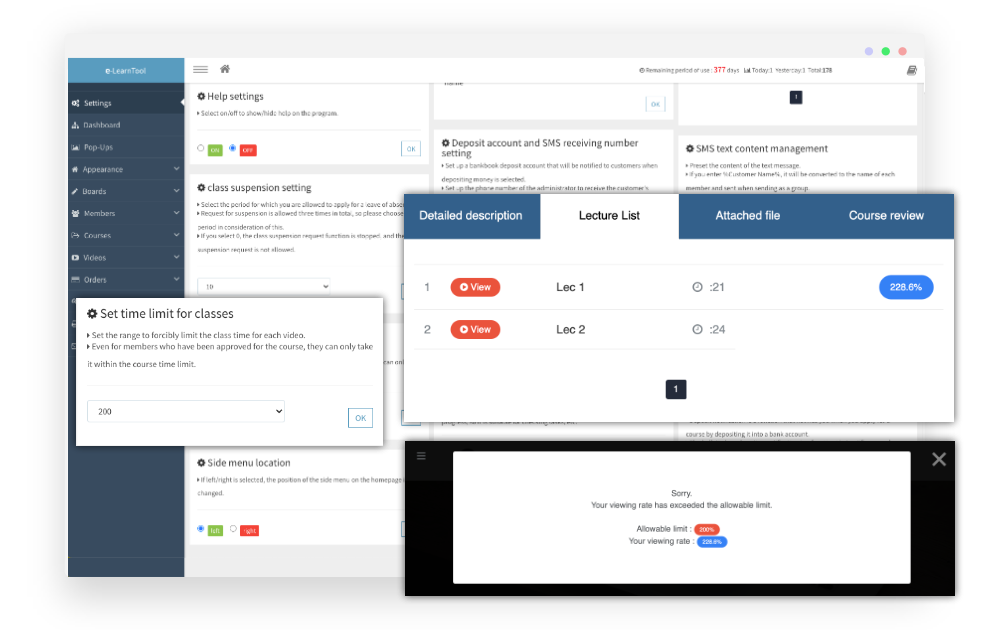 Watermark
This is a function that displays the member's ID as a watermark on the video screen.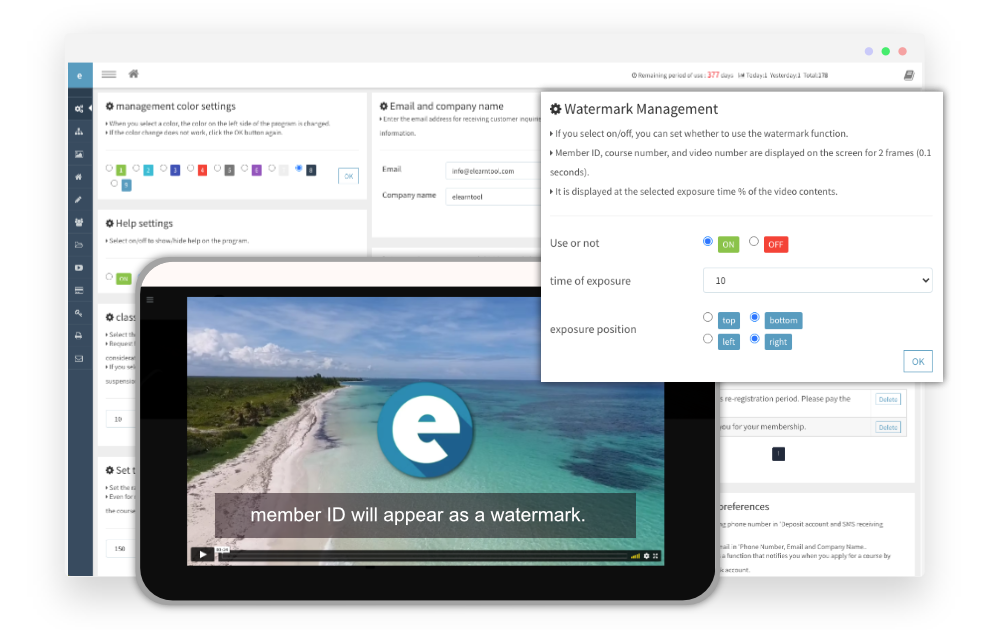 IP block
This is a function that blocks viewing of videos other than the IP registered by the member.